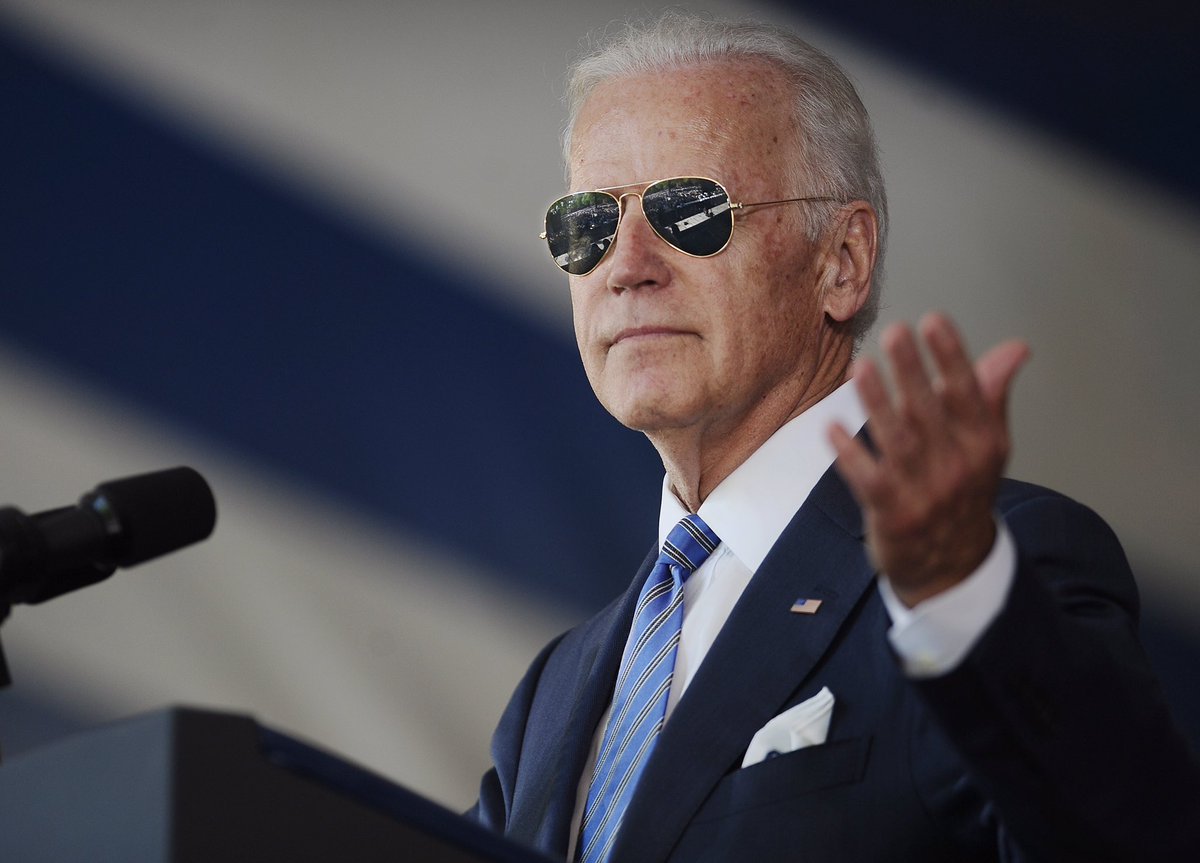 Joe Biden passed on running for President in 2016.
But what about 2020?
Recent reports reveal he could be positioning himself to challenge Donald Trump in his bid for re-election.
But Hillary Clinton's wipeout in 2016 revealed a blunt truth about the Democrat Party.
It has a thin bench for national candidates.
Democrats lost over 1,000 seats at all levels of government during Obama's time in office.
Clinton's loss meant the Democrats would not have an opportunity to develop future leaders.
The current crop of national Democrats is either older – both Bernie Sanders and Nancy Pelosi are over 70 years old – or their kooky fringe leftists like Elizabeth Warren.
But one candidate who could have national aspirations is Joe Biden.
The gaffe-prone former Vice President declined to run in 2016 after it looked like Hillary Clinton had locked up all the institutional support in the Democrat primary.
Now he may be looking at a 2020 run.
Politico reports:
"Privately, the former vice president and his staff have started talking about how to begin planning a strategy with a roughly 18-month timeline so that if he decides on another presidential run, he'll be best positioned to get it off the ground.

Biden will be 77 by the time of the next Iowa caucuses, but Biden 2020 just might happen.

He will be in Manchester, New Hampshire, on Sunday night for a speech at the state Democratic Party dinner. After that, he'll appear at a fundraiser for New York Gov. Andrew Cuomo, and deliver, by turns, a speech to the Florida Democratic Party, an address to investment leaders' SALT Conference in Las Vegas in May, and commencement addresses at Harvard University, Colby College and Morgan State University. It's the kind of schedule that would fit with a candidate in the early stages of a White House run, but adviser say that at this point his activities are guided only by keeping his commitment to staying involved and helping rebuild the Democratic Party.

While former President Barack Obama is holding back to avoid being drawn in directly with his successor, Biden will be stating a case, and making sure people hear him state it. The former vice president, according to people who've spoken with him, is eager to be much more political, though not directly anti-Trump.

"He doesn't sit still well," said a Biden adviser. "He wants to have a voice. The more stuff he does like this, the more people hear his voice."
Biden believes he would have won had he entered the 2016 race.
But that ignores reality.
As Barack Obama's Vice President, Biden would have also been campaigning for Obama's third term.
Hillary Clinton tried that strategy and it blew up in her face.
Voters were sick of open borders, Obamacare, and globalism.
Biden would have been the Obama agenda on steroids.
He also would have had the same vulnerabilities with the left – support for the 1994 crime bill and close ties to the financial industry – that dogged Clinton's White House bid.
Do you think Joe Biden will challenge Trump in 2020?
Let us know what you think in the comment section.