New York Governor Andrew Cuomo's scandals continue to grow.
But the latest accusation may be the final nail in Cuomo's political coffin.
And that's because this woman produced the one compromising photo that could bring down Andrew Cuomo.
Anna Ruch became the third woman to step forward with accusations that Cuomo acted inappropriately towards her with unwanted touching and a request for a kiss at a wedding the two attended where they met for the first time back in 2019.
Ruch told The New York Times:
She recalled Mr. Cuomo moving his hand to the small of her back — exposed in an open-back dress — within moments of their being introduced and shaking hands at the reception.
Ms. Ruch said that touch, on her bare skin, discomfited her. "I promptly removed his hand with my hand, which I would have thought was a clear enough indicator that I was not wanting him to touch me," she said.
Instead, Ms. Ruch said, Mr. Cuomo called her "aggressive" and placed his hands on her cheeks.
"He said, 'Can I kiss you?'" Ms. Ruch said. "I felt so uncomfortable and embarrassed when really he is the one who should have been embarrassed."
To corroborate her story Ruch even provided photographic evidence to back up her claims.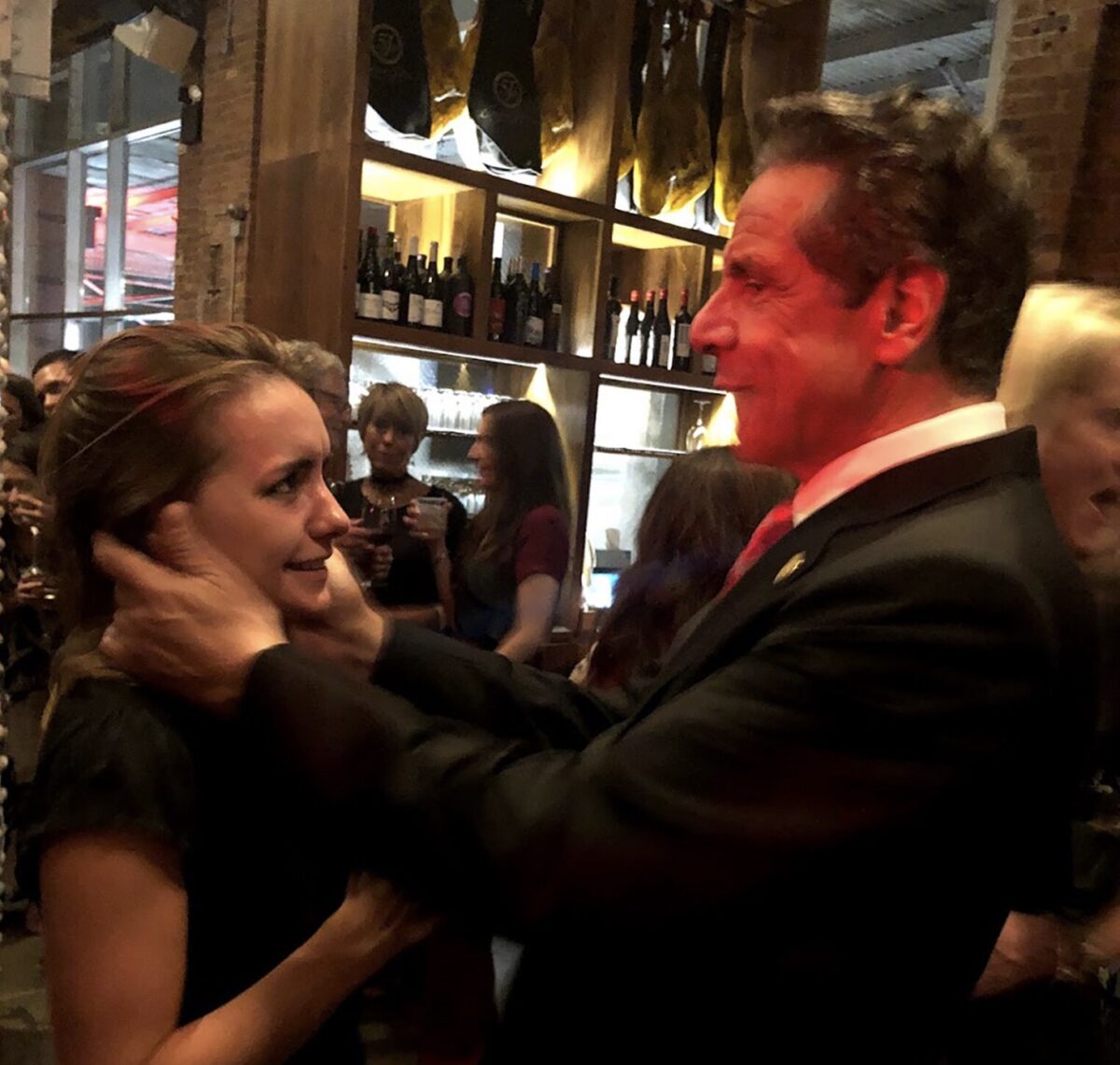 Ruch's accusations led to an escalation in calls for Cuomo to step down.
New York Congresswoman Kathleen Rice posted on social media that "the time has come. The Governor must resign."
Rice's demand for Cuomo to resign came after New York City Mayor Bill de Blasio also suggested Cuomo should resign.
"If someone purposely tried to use their power to force a woman to have sex with them, of course that's someone who should no longer be in public service," de Blasio told the press.
Cuomo critics are outraged that it took these allegations for Democrats to move against Cuomo.
After all, the trouble for Cuomo began when the New York Attorney General revealed Cuomo's administration hid the fact that 15,000 seniors in New York died of the coronavirus in nursing homes after Cuomo signed a March 2020 order mandating long-term care facilities take in COVID-19 patients.
But that was just the tip of the iceberg.
Cuomo's top aide Melissa DeRosa admitted to state Democrats that the administration withheld information about the true number of coronavirus deaths in nursing homes because officials feared the Department of Justice would use the documents as part of a criminal investigation.
Cuomo critics like Fox News meteorologist Janice Dean—whose parents died in a New York nursing home from coronavirus—felt Cuomo was escaping true accountability because Democrats settled on using the sexual harassment allegations to try and push Cuomo aside.
"#MeToo will get him. But I pray to God they eventually get him for what he really deserves: the deaths of thousands of elderly in nursing homes and the coverup of the total number that died," Dean wrote on social media.
Many political observers believe it is becoming harder and harder to chart a path for Cuomo to escape this cascade of scandals.
And Ruch's account and picture of Cuomo creeping on her may be the straw that breaks the camel's back.
If you want American Patriot Daily to keep you up to date on any new developments in this ongoing story and the rest of the breaking news in politics, please bookmark our site, consider making us your homepage and forward our content with your friends on social media and email.