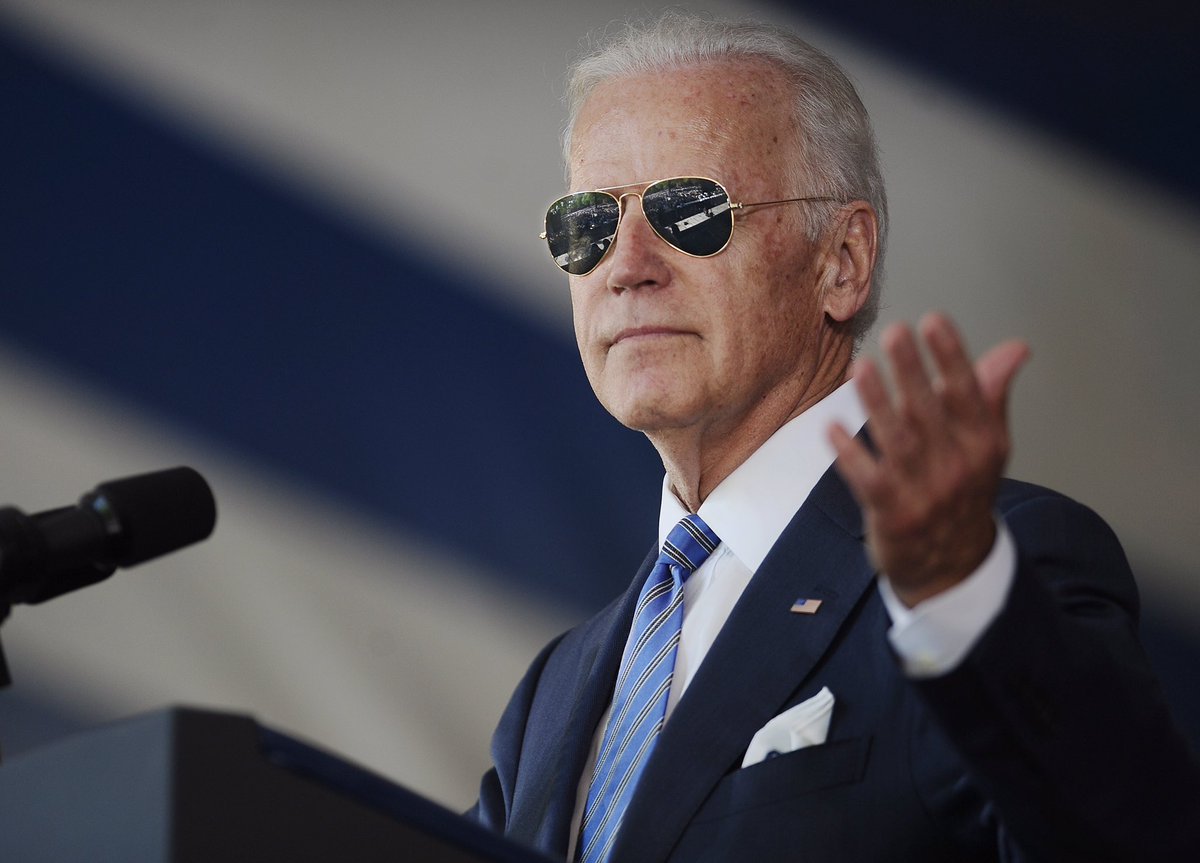 Joe Biden could be the Democratic nominee for president in 2020.
And he's already making attacks on President Trump that will backfire in his face.
This racist attack on Trump supporters will leave every American outraged.
Joe Biden just made it official this past month when he announced he would be running for president in 2020.
But the Democratic candidate and former Vice President under Barack Obama knows he's got a difficult path ahead to win the Democratic nomination in what has increasingly become a leftist political party.
Since Biden's days in Congress, the Democrats have shifted so far to the left that even a liberal like Biden could be considered a moderate.
So Biden has decided to try to pander to the far left base in his party by attacking Trump supporters for being racists.
Breitbart reports, "Former Vice President Joe Biden took shots at President Donald Trump on Saturday, calling him a 'clown' who was allowing 'Jim Crow' racism to return to the United States.
"Biden kicked off his rally in Columbia, South Carolina with a string of warnings about racism and hatred rising under Trump's presidency, in an effort to win support from African-Americans Democrats in the state."
Biden's attack on Trump marks a new low in the Democratic primary.
Democrats have been eager to attack Trump on anything they can get their hands on, even to the point of making things up about the President of the United States to score political points.
But to attack Trump for falsely trying to bring back Jim Crow laws in America is a whole new low.
Biden should be ashamed of himself for saying such a thing about the President, but he's not.
He's too busy trying to win over a radicalized Democratic party base.
"Folks, last year, 24 states introduced or enacted at least 70 bills to curtail the right the vote. And guess what, mostly directed at 'people of color,'" he said. "You see it. We have Jim Crow sneaking back in. No, I mean it!"
Biden claimed that Democrat Andrew Gillum lost the Florida gubernatorial election last year because of alleged voter suppression measures Republicans put into place.
Of course, what Biden won't tell people is that requiring an ID is not a racist attack on black people or anyone else for that matter, and that Gillum lost that election because he ran as a far left socialist in a major swing state that rejected his ridiculous views.
But Biden is desperately trying to carve a path through the Democratic party electorate in order to win the nomination contest that he's resorting to outright lies to win over voters.
"He also alluded to the 2015 racist church massacre in Charleston, after a shooter killed nine African Americans at a black church. He reminded the crowd about Obama's speech at the funeral and his decision to sing Amazing Grace to the congregation," adds Breitbart.
"What we've never seen, when we have bad folks splitting people – Ku Klux Klan, neo-Nazis, white supremacists, marching, chanting hate coming out of the woods literally with their torches, coming out from under rocks, and shouting the same antisemitic bile that was shouted and spoken to in Germany in the '30's," Biden said.
We will keep you up to date with any new developments in this ongoing story.