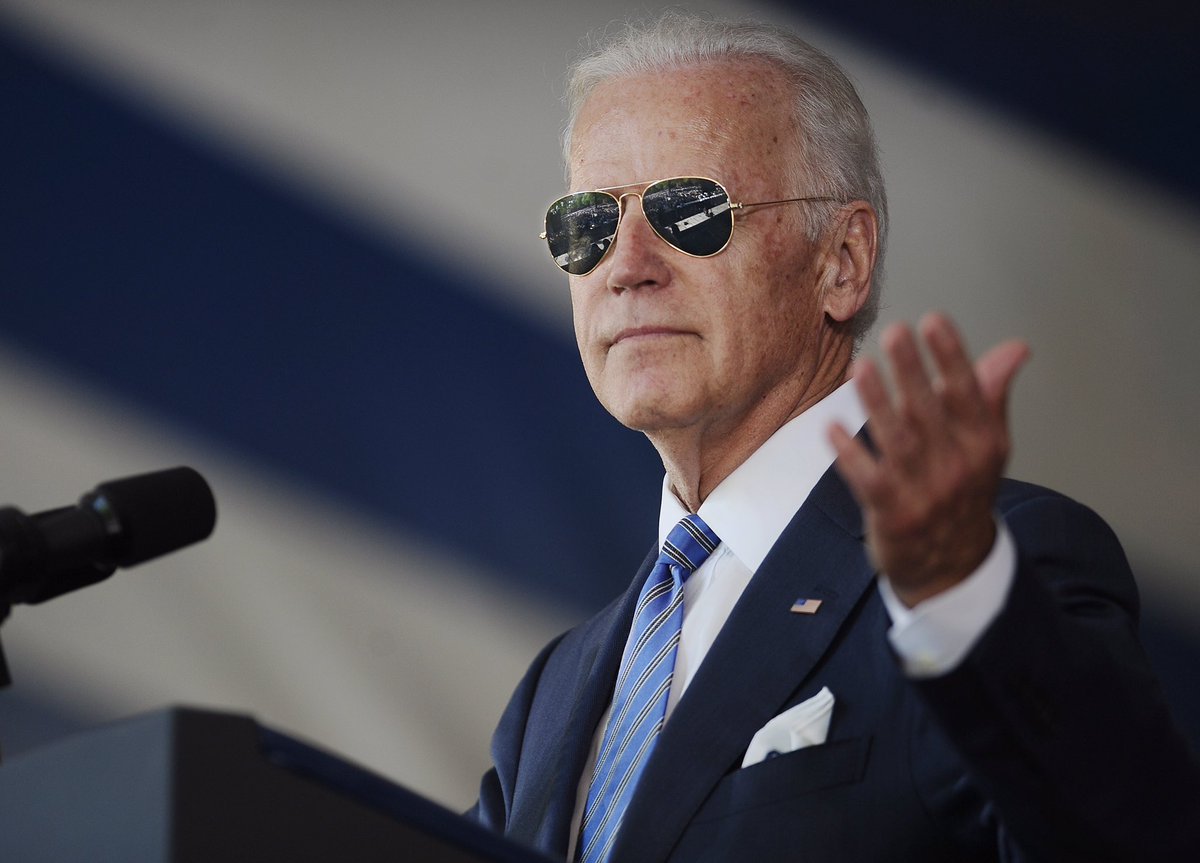 The Democratic Presidential field is filling out.
And one candidate is rising to the top of the pack.
But that all changed when this top Democrat was brought down by a sex scandal linked to Brett Kavanaugh.
Former Vice President Joe Biden is officially in the 2020 race.
He's established himself as a fundraising powerhouse and he's number one in the polls.
But he has a major problem on his hand.
In 1991, Biden chaired the Senate Judiciary Committee and he did not believe Anita Hill's allegations of sexual harassment against Clarence Thomas.
Biden – like many Americans – thought Hill was a liar.
Thomas called the allegations a "high tech lynching of an uppity black" and his supporters thought liberals launched a smear campaign to destroy a black conservative and keep him off the Supreme Court.
In the wake of the Brett Kavanaugh confirmation hearings, Democrat voters are re-examining Biden's role in Justice Thomas' confirmation hearings.
A sizeable portion of liberals now believe that had Biden drawn the line and stopped Thomas in 1991, Kavanaugh would have been derailed in 2018.
One of those Democrats that feel betrayed by Biden and blames him for setting up the road to allow Republicans to confirm Brett Kavanaugh to the Supreme Court is Anita Hill.
Biden knew he had a problem on his hand – female Democrat voters believe the Me Too movement is their chance to force a reckoning in society – and tried to smooth over his issues with Hill in a phone call where he tried to apologize.
It did not go well at all.
Hill did not accept his apology.
"I cannot be satisfied by simply saying, 'I'm sorry for what happened to you,'" Hill told the New York Times. "I will be satisfied when I know that there is real change and real accountability and real purpose."
To make matters worse for Biden, Hill flat out stated she could not support Biden for President.
"The focus on an apology, to me, is one thing," Hill added. "But there needs to be an apology to the other witnesses and there needs to be an apology to the American public because we know now how deeply disappointed Americans around the country were about what they saw. And not just women. There are women and men now who have just really lost confidence in our government to respond to the problem of gender violence."
Deputy campaign manager Kate Bedingfield responded to Hill's comments in the Times.
"They had a private discussion where he shared with her directly his regret for what she endured and his admiration for everything she has done to change the culture around sexual harassment in this country," Bedingfield stated.
Biden's performance in the Thomas confirmation hearing – and how the left believed that tied into their historic defeat in the Kavanaugh hearings could erode Biden's support in the Democrat primary.
Some prominent activists believe Biden is a frontrunner with a glass jaw.
Democracy for America Chairman Charles Chamberlain told Politico that "He's been a corporate Democrat for years, and I think the Democratic Party is recognizing that our nominee and our party moving forward really has to be prepared to challenge the D.C. power structure."
"The wheels are going to come off the cart," Chamberlain added.
And one of the key stumbling points for Biden could very well be his handling of the Anita Hill allegations.
We will keep you up to date on any new developments in this ongoing story.