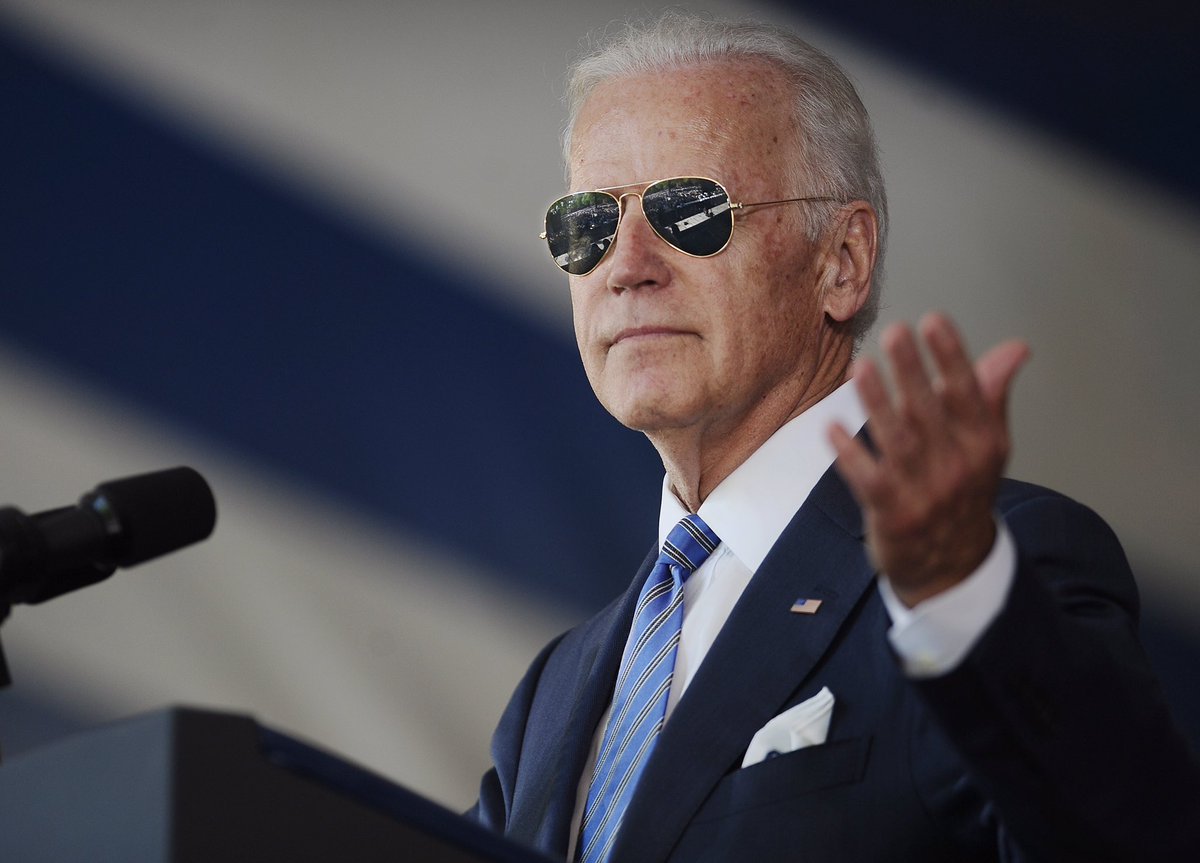 Joe Biden doesn't know it yet, but his 2020 Presidential campaign just crashed on the rocks.
One of his biggest allies just betrayed him.
And now all hell broke loose when Rush Limbaugh revealed this secret that ended Joe Biden's challenge to Trump.
Politically speaking, Joe Biden is a dead man walking.
That was the message Rush Limbaugh delivered to millions of listeners.
Limbaugh's evidence for this claim was the fake news media beginning to turn on Biden.
ABC's Tom Llamas aired a report on the network's nightly newscast about how Biden's scandal-plagued son, Hunter, allegedly profited from his father's time as Vice President under Barack Obama.
Hunter Biden – as well as his father – are compromised as foreign agents because of Hunter's shady business deals.
In 2013, Hunter Biden traveled with his father aboard the Vice President's government airplane on a trip to Asia.
While Joe Biden carried out Barack Obama's anti-American agenda, Hunter Biden raked in $1.5 billion dollars from a bank connected to the Chinese government.
And later on, Joe Biden allegedly pressured the Ukrainian President to fire a prosecutor who was investigating a company for corruption – which his son had been on the board of members.
Limbaugh said the media turning on Biden was all he needed to know that Biden was done.
"That's it, folks. If ABC News is going after the Hunter Biden-ChiCom-Ukraine scandal, it's over. Somebody in the Democrat-media complex has decided it's time to take Plugs out. Don't know the specific reason. We've been talking about these deals. Conservative media has educated their audiences on all of this China, Ukraine, Joe Biden setting his sons up to become obscenely wealthy. Nobody was interested. Now, all of a sudden, out of the clear blue… It's not in the clear blue," Limbaugh declared.
Limbaugh informed his audience that this report came on the heels of a days' long media pile-on of Biden for bragging about his ability work with racist segregationist Democrat Senators in the 1970s.
"After Plugs comes out and pledges his love and support for segregationist senators, here comes ABC News blowing up Plugs and his son over China and the Ukrainian. Somebody's decided it's time to take Plugs out. I'm not makin' this up. They could have done this story any time. But the one thing, the one thing the Democrat Party cannot ever permit is to have anybody in it appear to be even understanding or respectful or friendly with people who they claim are racist, sexist, bigots, homophobes, and what have you. So Joe comes out and instead of apologizing — instead of throwing Herman Talmadge and Eastland, former senators, overboard and under the bus — he doubled down on his love and respect for them. But ABC News was not through," Limbaugh continued.
The media would only turn on Biden if they decided he either could not beat Trump next year or was not a strong enough candidate to advance the leftist agenda.
So the media pummeling him with negative coverage is a signal to the Democrat base that they should look elsewhere in the Democrat field of Presidential candidates to take on Donald Trump.
Keep following American Patriot Daily for any breaking developments in the 2020 Presidential election.